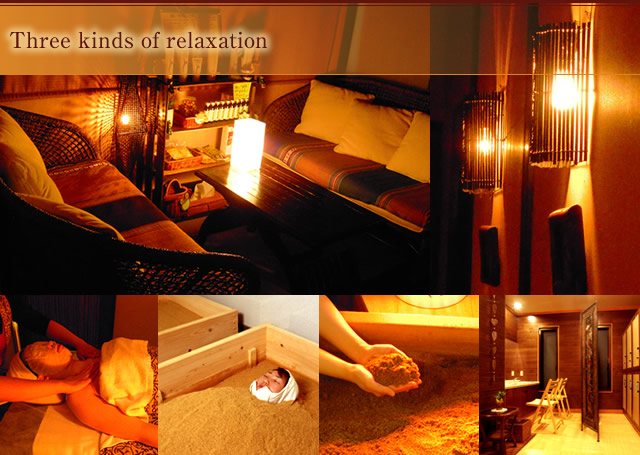 Relax from the bottom of your heart in the plentiful nature. Clean water and valiant air will reduce your daily pressure.
Be beautiful from your inner body.

Open Hours
1:00 p.m. - 9:00 p.m.
■Menu & Price
*The indication rate is tax-included.
*It is possible to make any combination.
*You should make a reservation.
Let's get rid of your fatigue!
Marvelous effect on your body.
It is surprisingly different from other massages.

Oriental Treatment(tax included)
¥2,420/20min
¥4,840/40min

Open Hours
5:00 p.m. - 11:00 a.m.(8:00 p.m. - 11:00 a.m.)